Hatch Valley Green - Behind The Scenes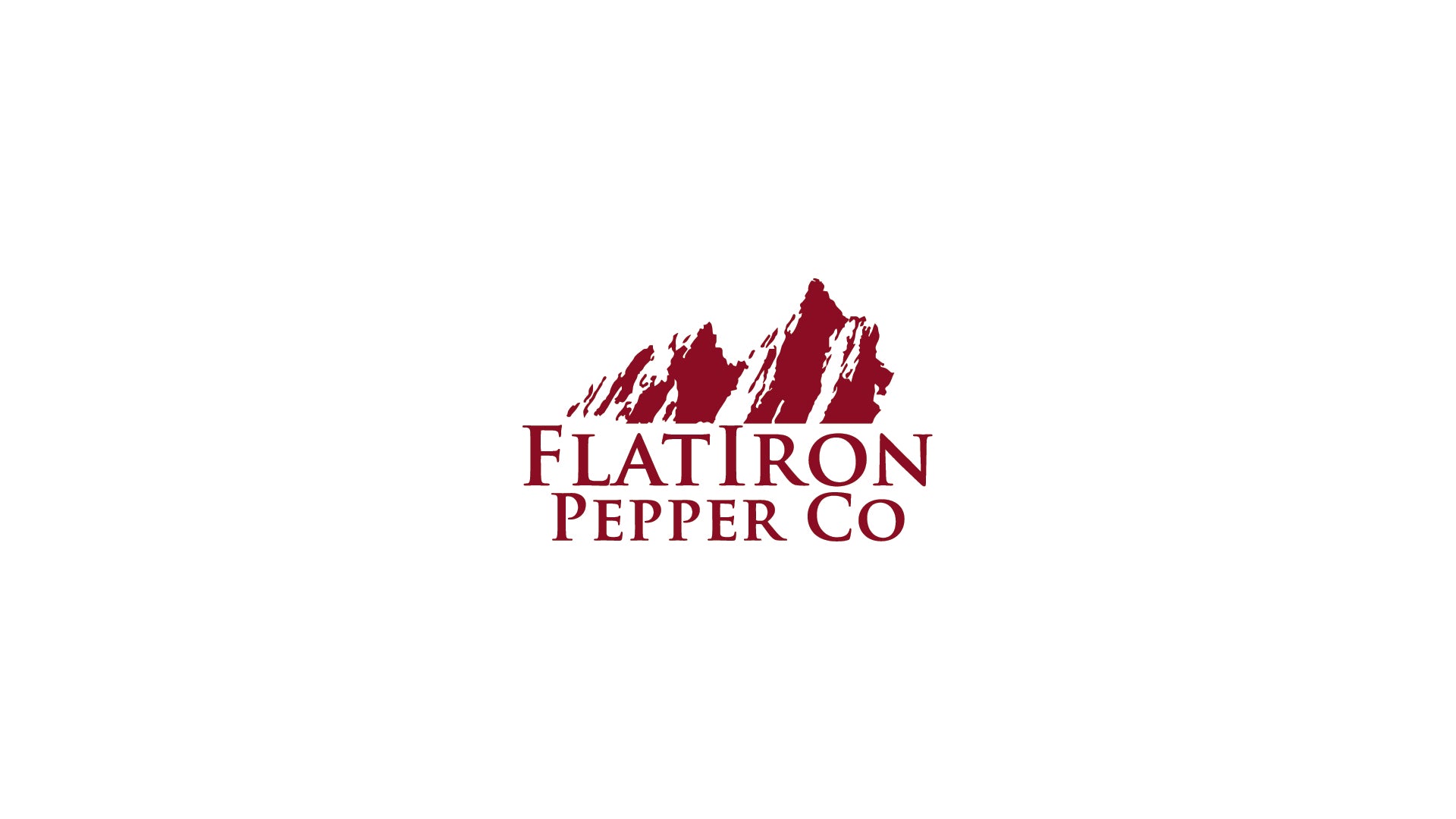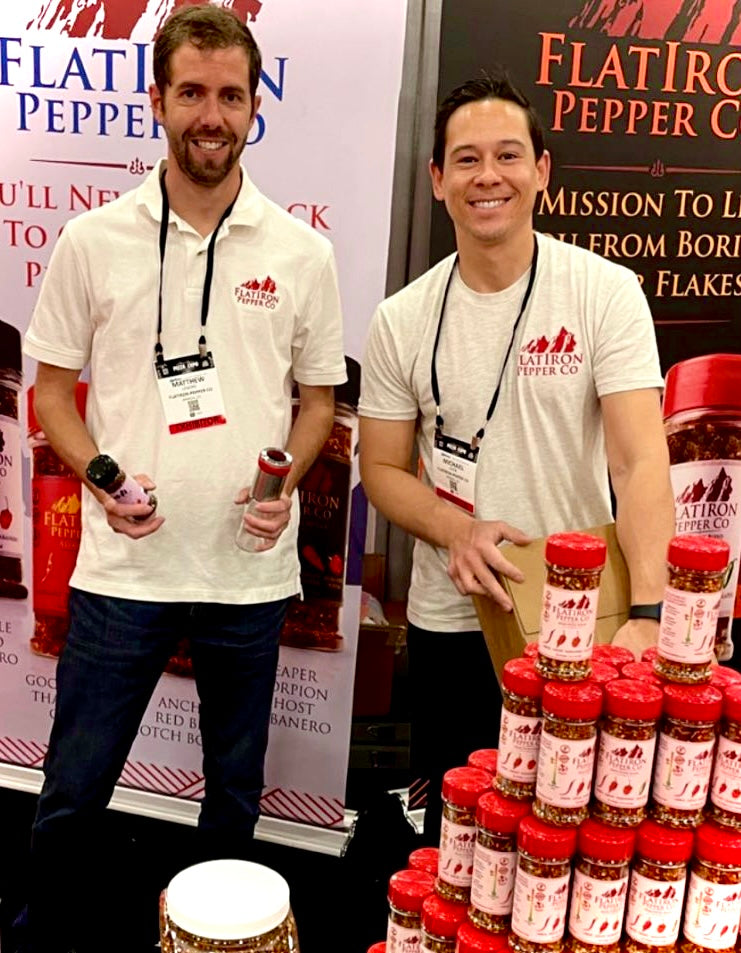 Red Pepper Flakes Taste Like Cardboard
Flatiron Pepper Co was founded in Colorado by Matt and Mike, two co-workers and pizza fanatics. While eating at a local pizza joint during lunch, we wondered, "what kind of pepper is a red pepper flake anyway?" and "Do they have to taste like this?". We soon discovered that "red peppers" could be a wide variety of different chiles, and the specific pepper within the shaker was usually unknown. We started to question why there was so little care given to the flavor and freshness of pepper flakes? After all, they're the first thing to hit your tastebuds when you bite into a pizza slice!

So, we started developing pepper flake blends that mixed a variety of different chiles together, looking to achieve distinct flavor and heat profiles. Each of our products has its own unique character, and we show you exactly what's in each bottle.

Flatiron chooses the absolute best and most flavorful chile peppers from around the world, ensuring that each blend delivers plenty of heat and a burst of fresh flavor with each shake. We focus on flavor first and heat second while only using chile flakes within our blends. Never any salt or other additives.

Try them on Pizza, stir-fry, pasta, steak, or any other dish that needs to make an impression.

Mike and Matt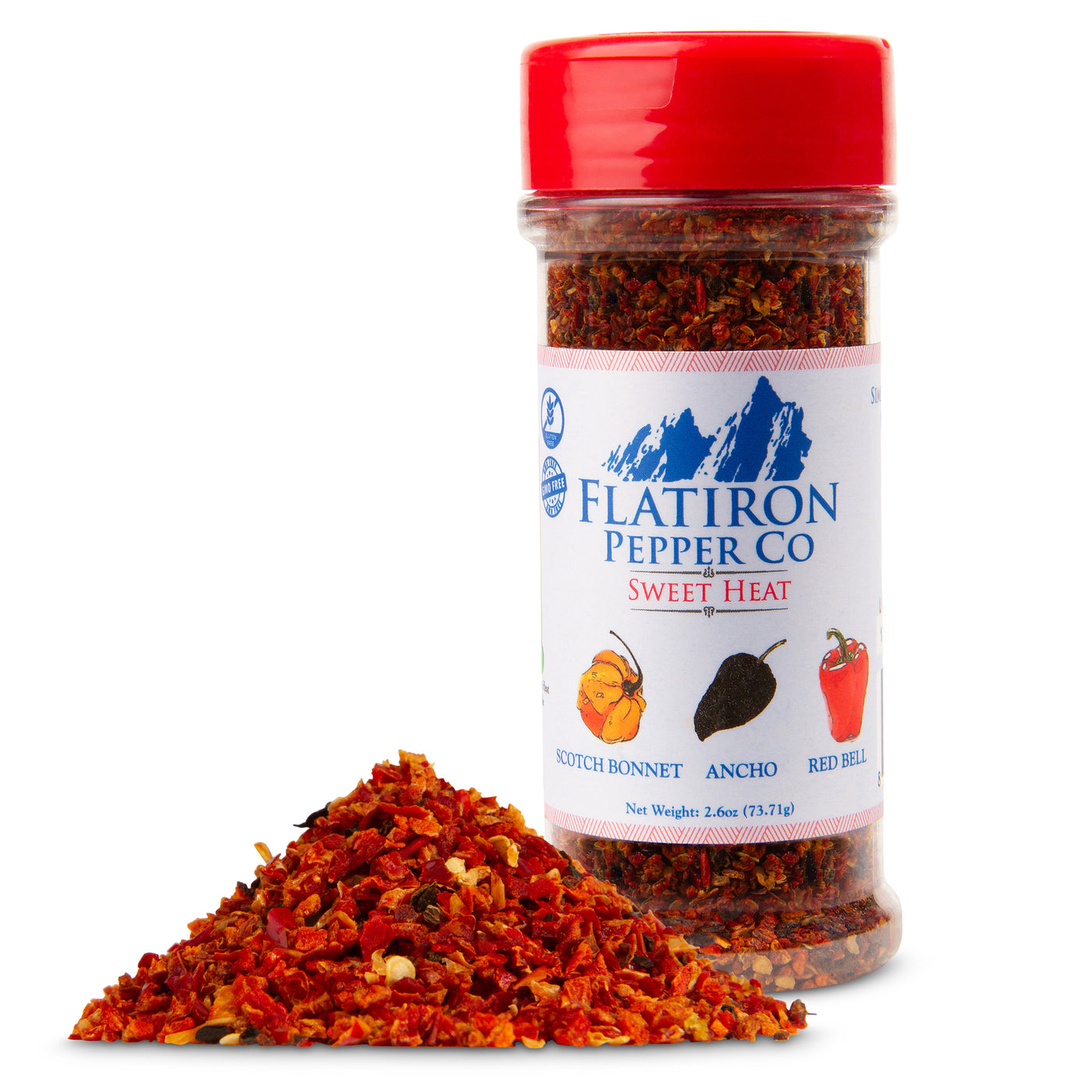 Say Goodbye To "Red" Pepper Flakes!
Think about it, what kind of chile pepper is a "red pepper" flake? The truth is, manufactures mass produce several different kinds of chile peppers, then blend them all together and just call them........."Red".
We grow specific varieties of chile peppers and showcase their unique flavor and heat profiles. Hatch Green Chile, Arbol, Ghost Pepper, Gochugaru and many more. We focus on flavor, not just the color of the chile pepper!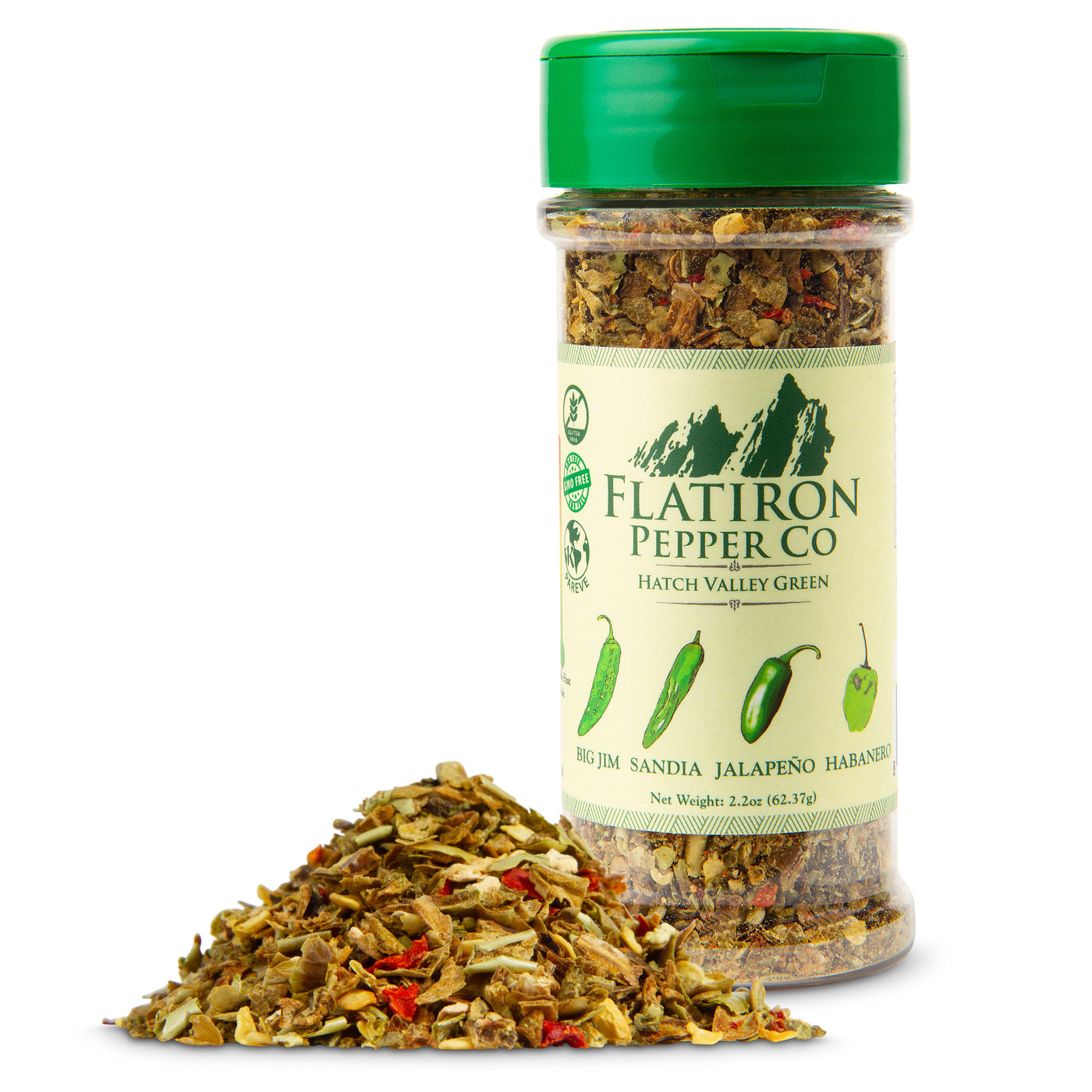 We Focus On Chile Peppers, Never Adding Salt, Sugar, Or Other "Fillers"
We're tired of seeing salt and sugar as the first two ingredients on the front of every ingredient list. They're the cheapest ingredients you can find, so add them yourself to your own taste! We only focus on chile peppers, which have plenty of flavor all by themselves!