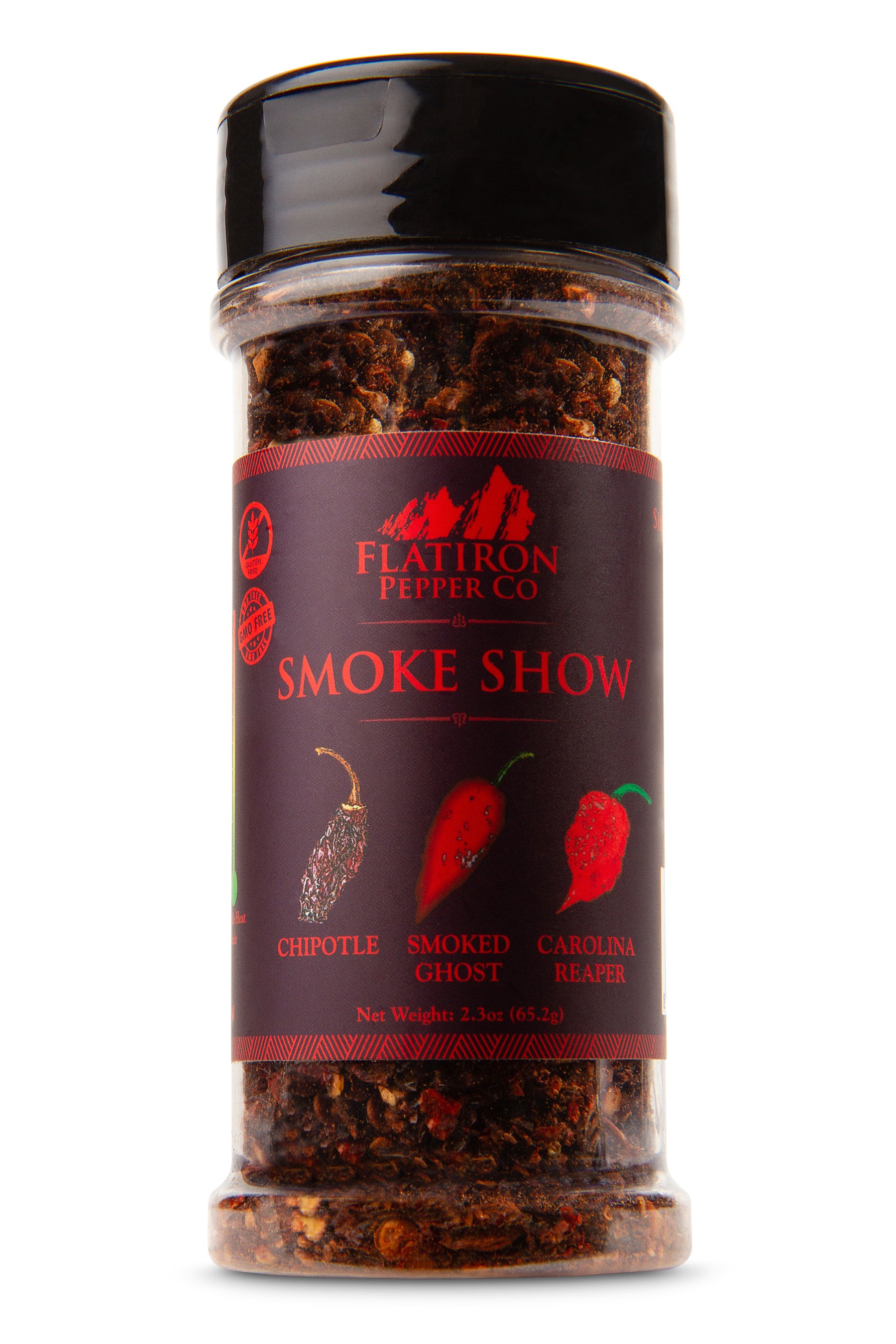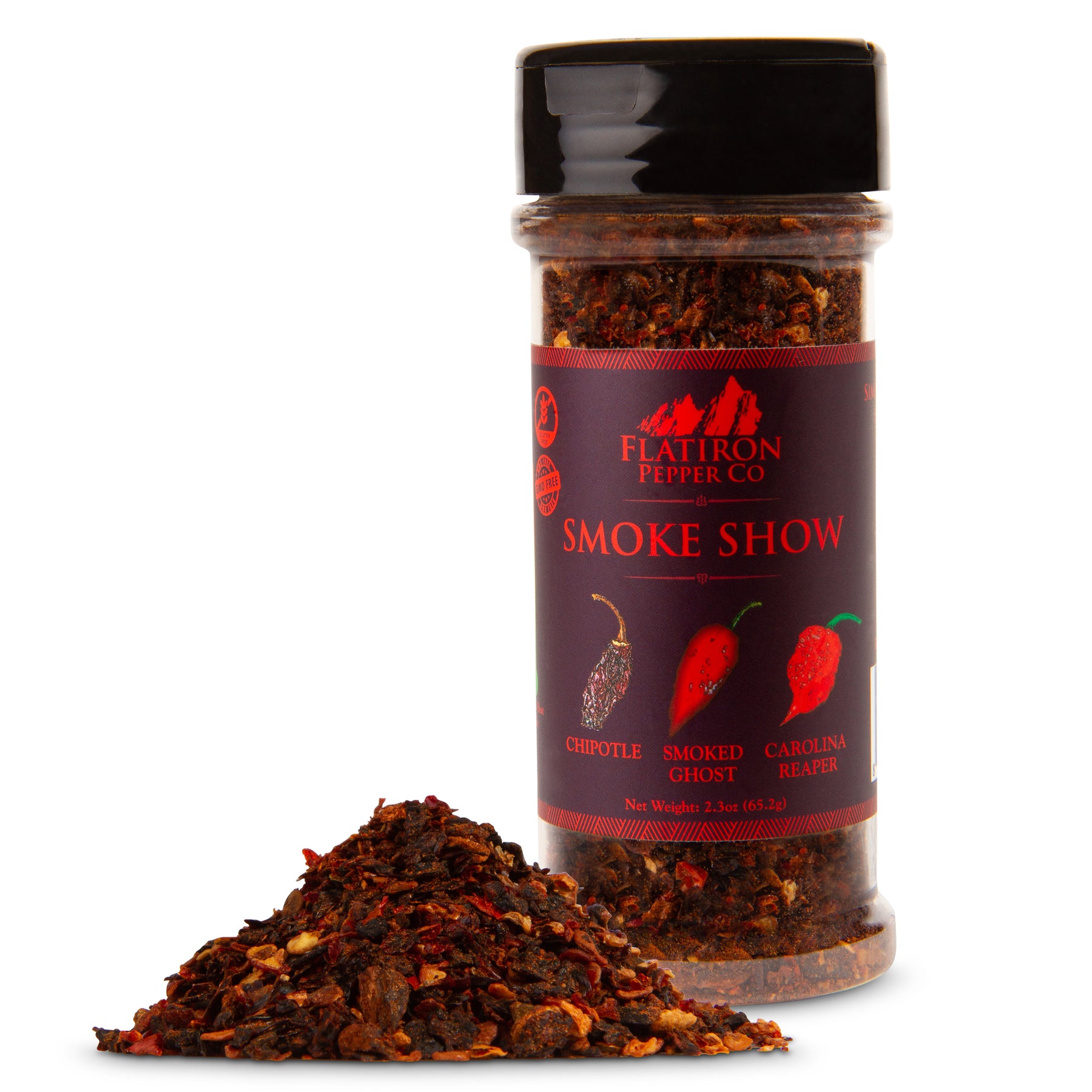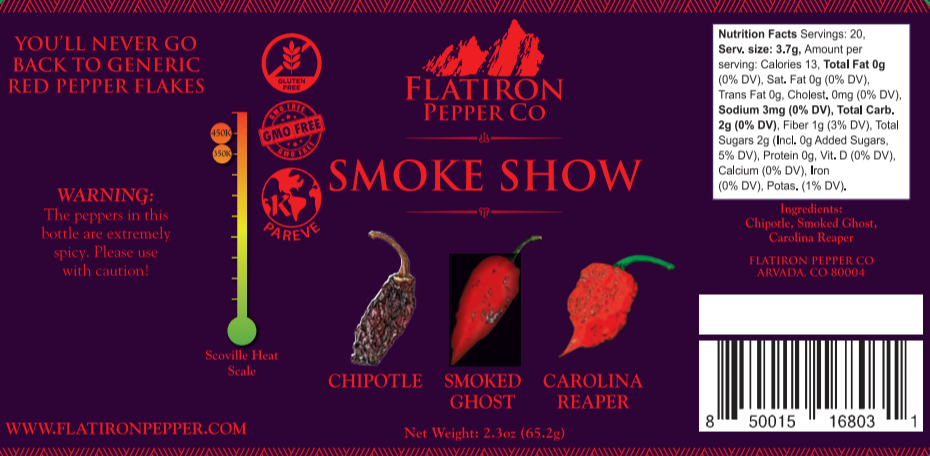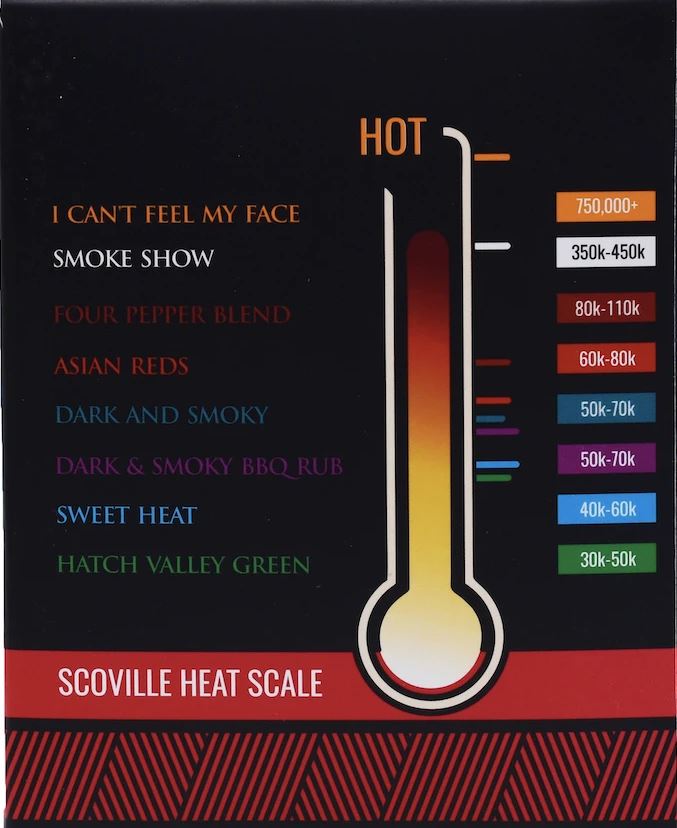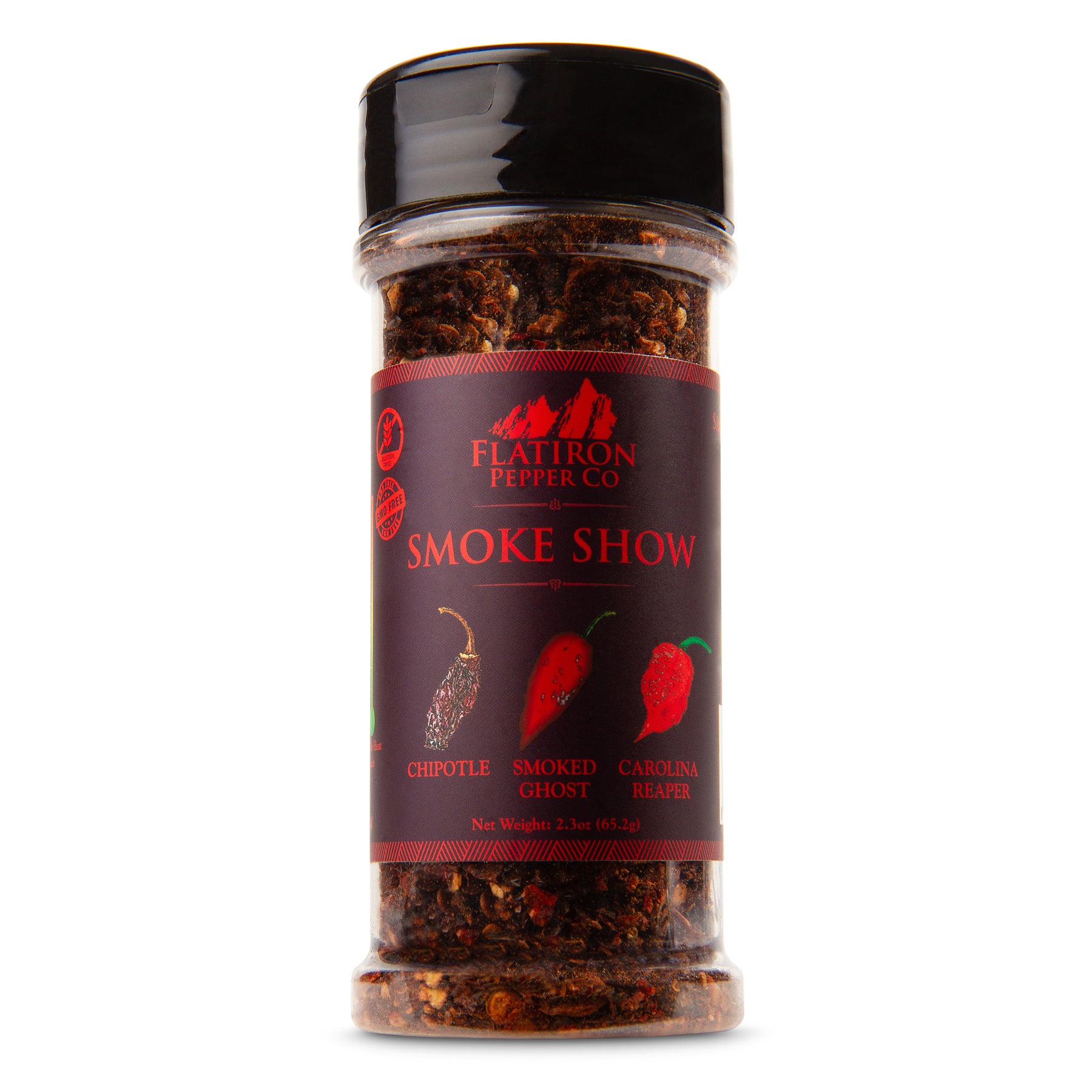 Smoke Show
Smoke Show: A delicious blend of Smoked Ghost, Chipotle, and Carolina Reaper. Only chile pepper flakes, nothing else!
One of the most consistent requests we've received over the past year has been for a hotter, smoky blend. Well, we listened and developed "Smoke Show". If you like smoky flavors and have a high tolerance for heat, this is THE blend for you. This blend combines some pretty delicious, premium chile peppers: Smoked Ghost, Chipotle, & Carolina Reaper. The result is a smoky firestorm that is guaranteed to elevate whatever dish you choose. 

We've been enjoying this blend in a variety of dishes, but we made Mac&Cheese and smoked a brisket with it last week and WOW was it delicious! This blend delivers a ton of smoke and a ton of heat! Due to its high heat level, we recommend using it on dishes with a higher carb/fat content to help soak up the heat and disperse the smoky goodness. 

***Warning: This blend is extremely spicy and carries a high Scoville Heat Rating of over 350k. Please use with caution!***

Thank you for allowing us the opportunity to share our peppers with you. We hope you're all well and safe and enjoying time with your families. Please don't hesitate to reach out if there's anything we can be helping with.

Mike & Matt

Earth Kosher Certified
Gluten Free
Non-GMO 
Have questions? Please email Mouthburn@flatironpepper.com
(720) 432-5139
Bundle & Save!
Build-A-Pack
Build you own 4 or 5 pack bundle and save! Choose your favorite flavors and get a variety of spice!