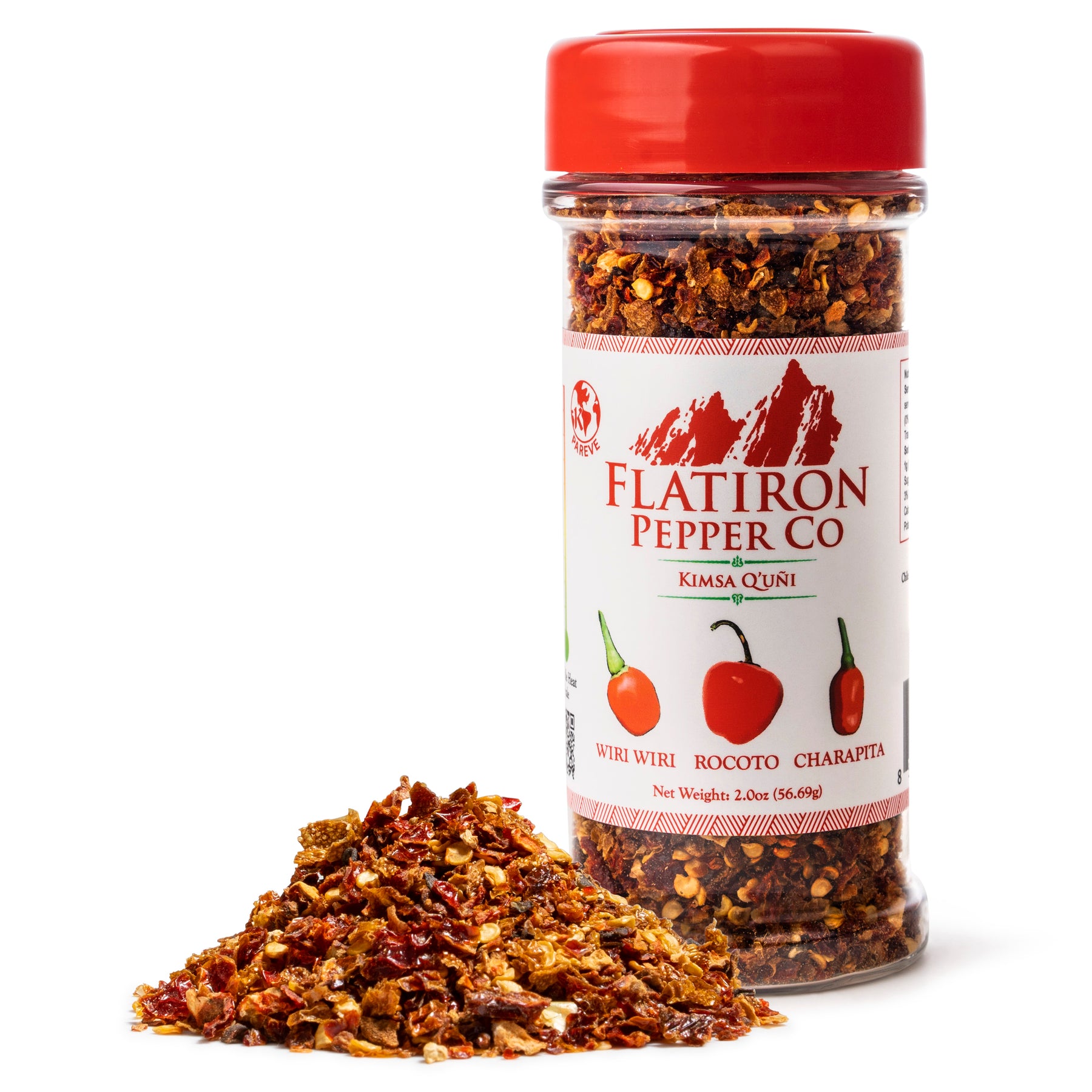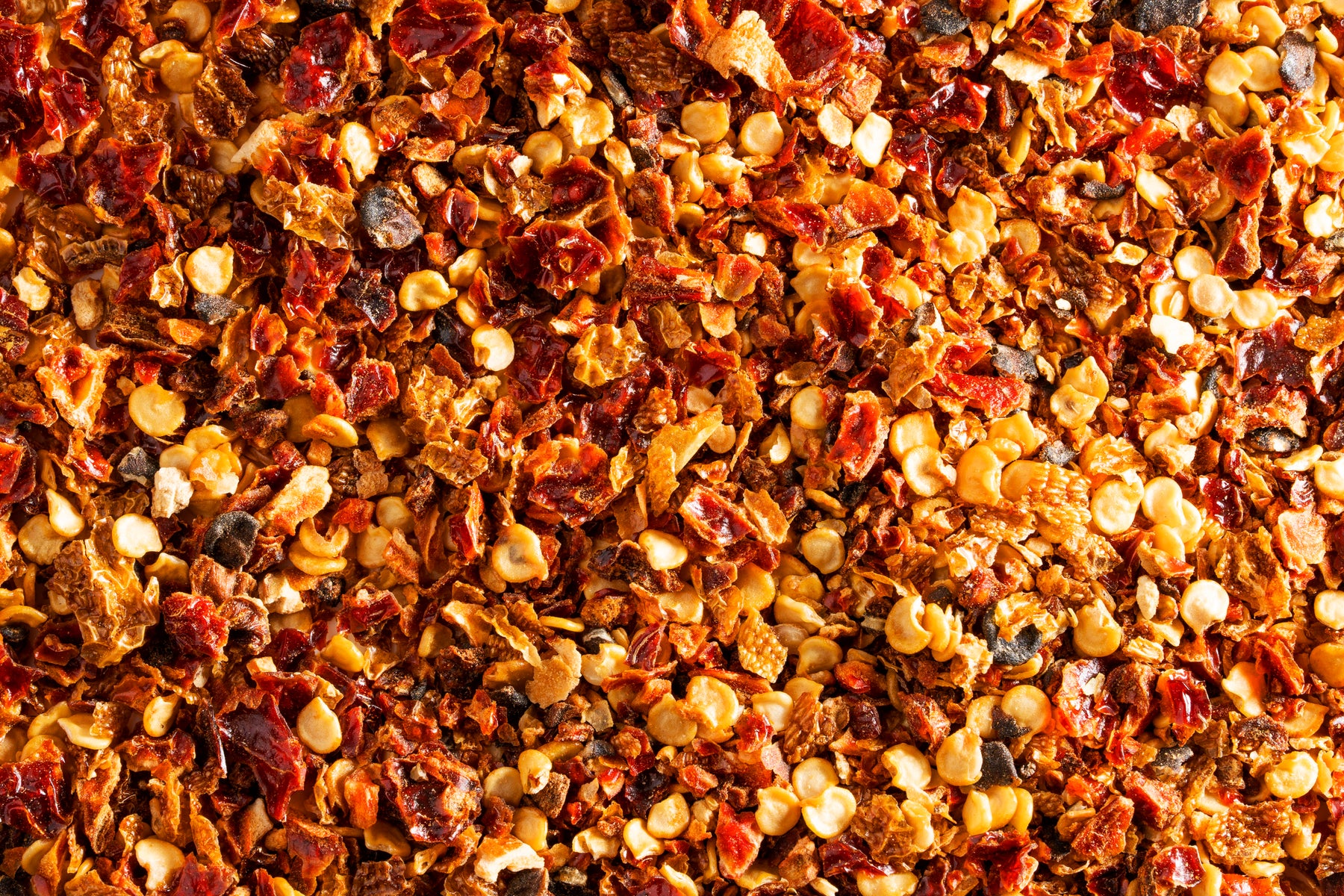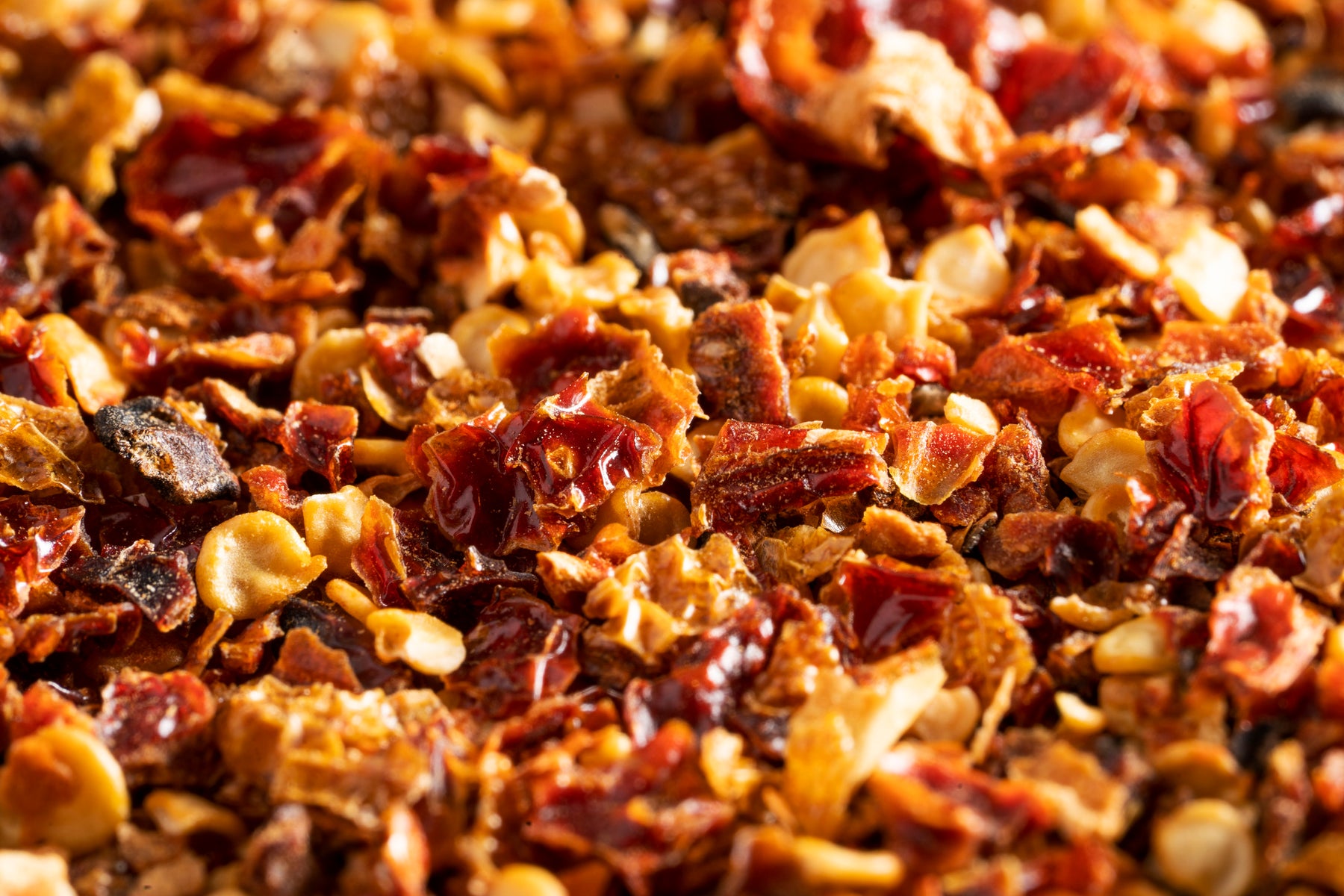 Kimsa Q'uni
Introducing our newest flavor, Kimsa Q'uni, which mean "Three Hot Ones" in Quechua (the native language of the Inca Empire). 
This new flavor features three chile peppers that are native to South America and grow along the foothills of the Andes Mountains. All three are very small in shape, closely resembling small berries or cherries, and have very high levels of citrus flavor.
Wiri Wiri - A South American staple resembling a small cherry. Medium/high heat level of about ~200k scoville with a complex fruity flavor.
Rocoto - Grows along the Andes Mountains, looks like a small apple. Flavor is slightly sweet and vegetal with a 50-100k scoville heat rating.
Charapita - Maybe the most delicious chile pepper we've tried! Mild to medium heat level of about 50k scoville, with a VERY strong citrus and floral flavor profile. 
This combination results in a delicious, fruity, and citrus forward blend that is sure to perk up any dish you wish to add it to. We've enjoyed adding it to a wide variety of dishes, including Peruvian Stir Fry, Ceviche, scrambled eggs, chicken chili, and of course Pizza! 
Enjoy and please let us know if you need anything at all!
Mike & Matt
Earth Kosher Certified
Have questions? Please email Mouthburn@flatironpepper.com

‪(720) 432-5139‬
Bundle & Save!
Build-A-Pack
Build you own 4 or 5 pack bundle and save! Choose your favorite flavors and get a variety of spice!