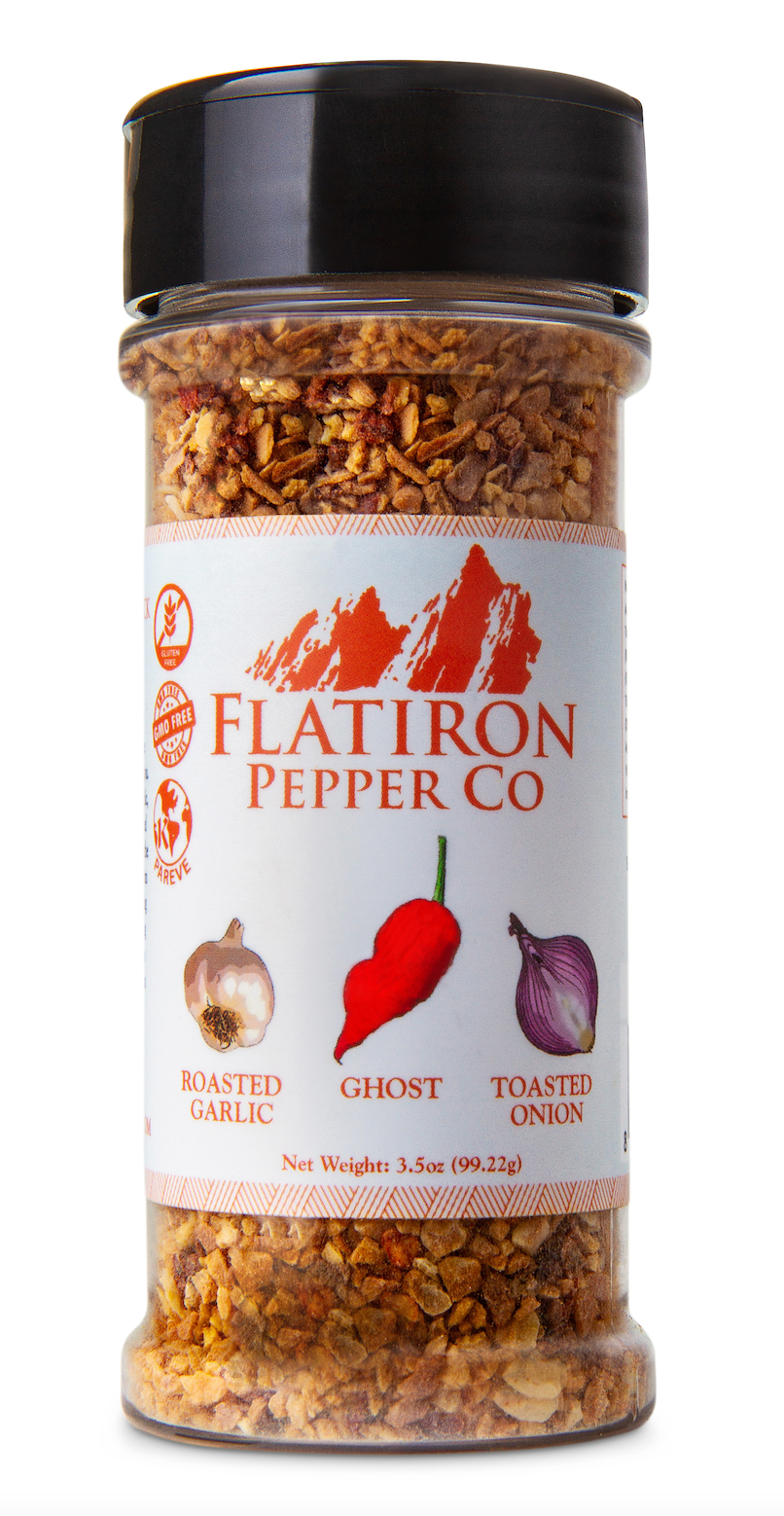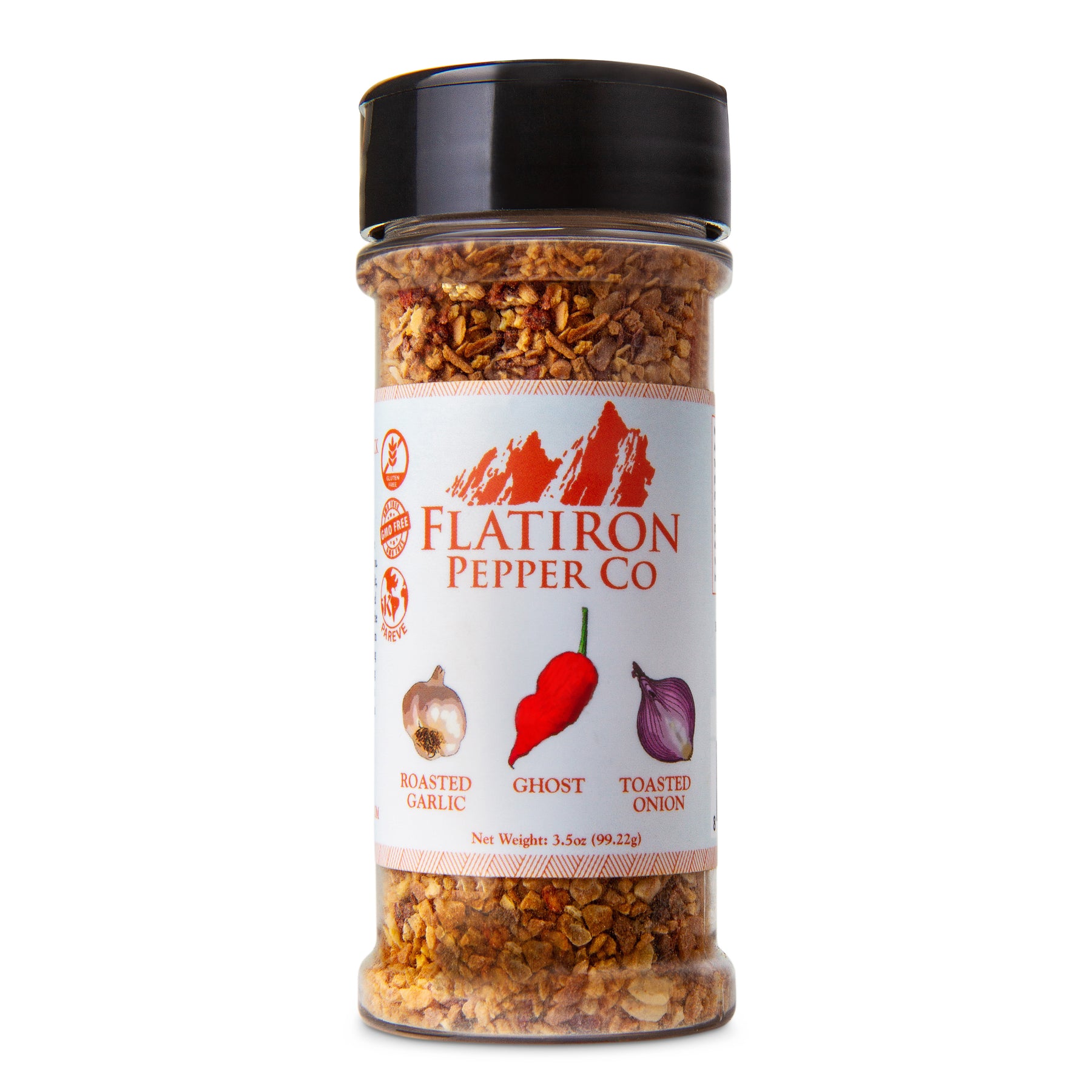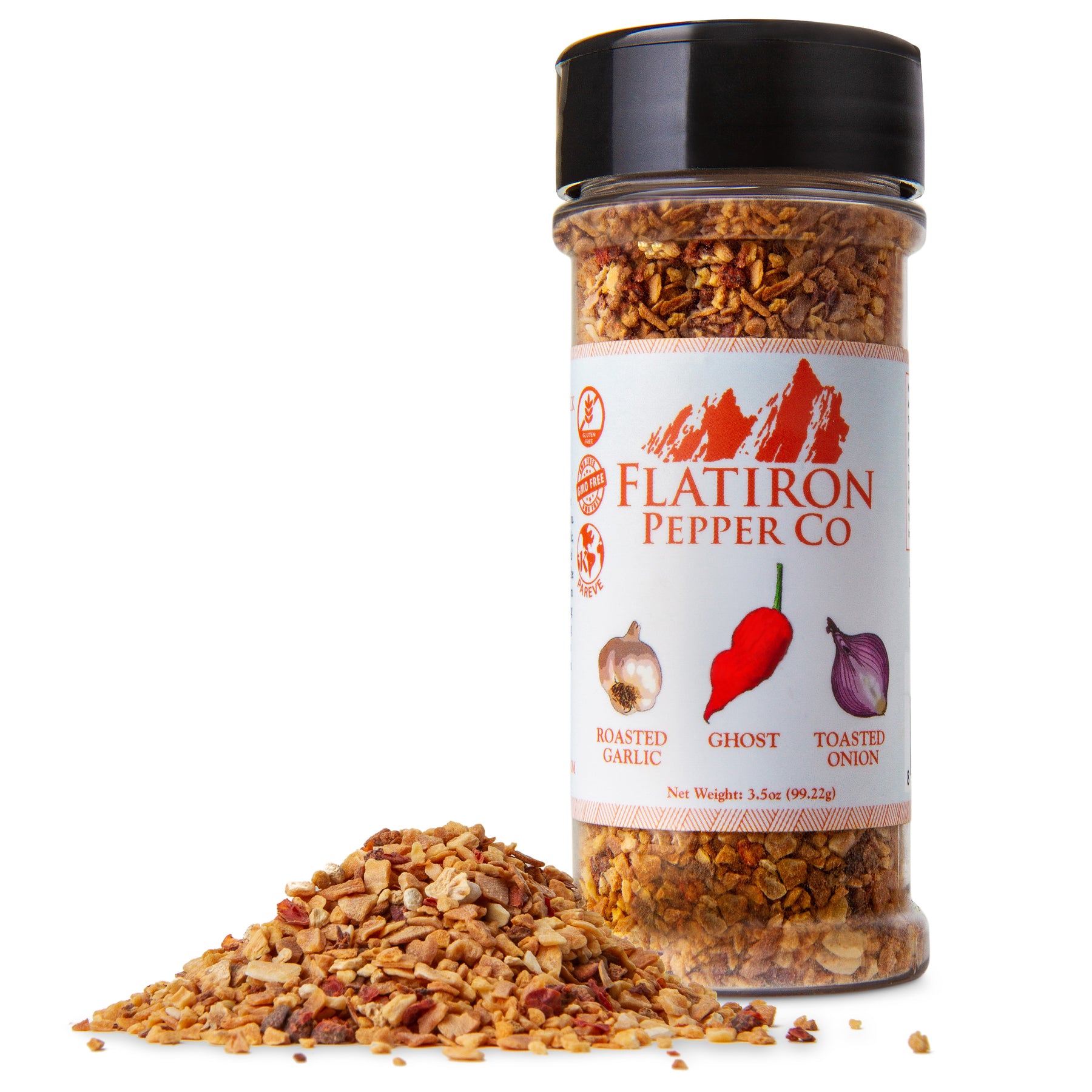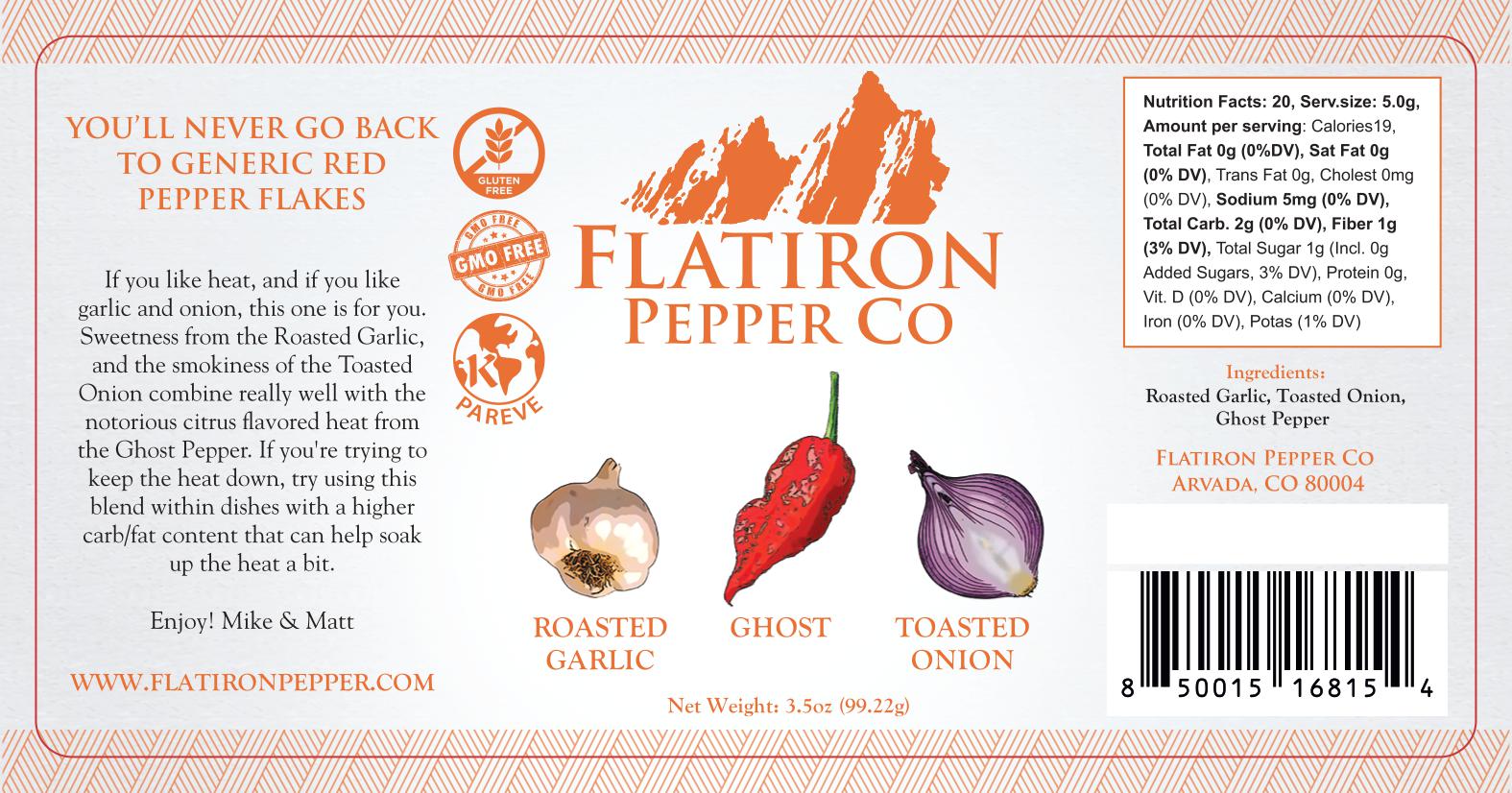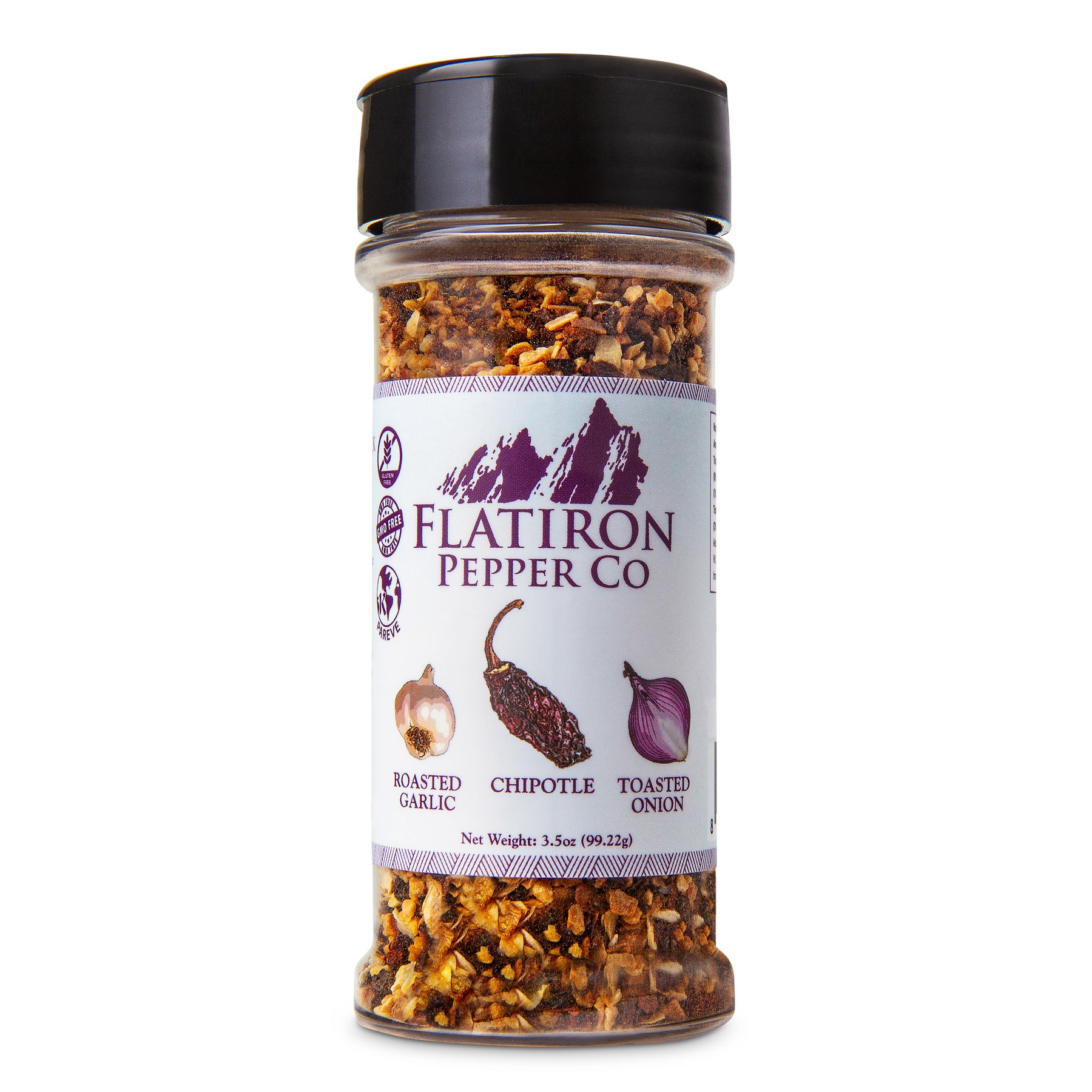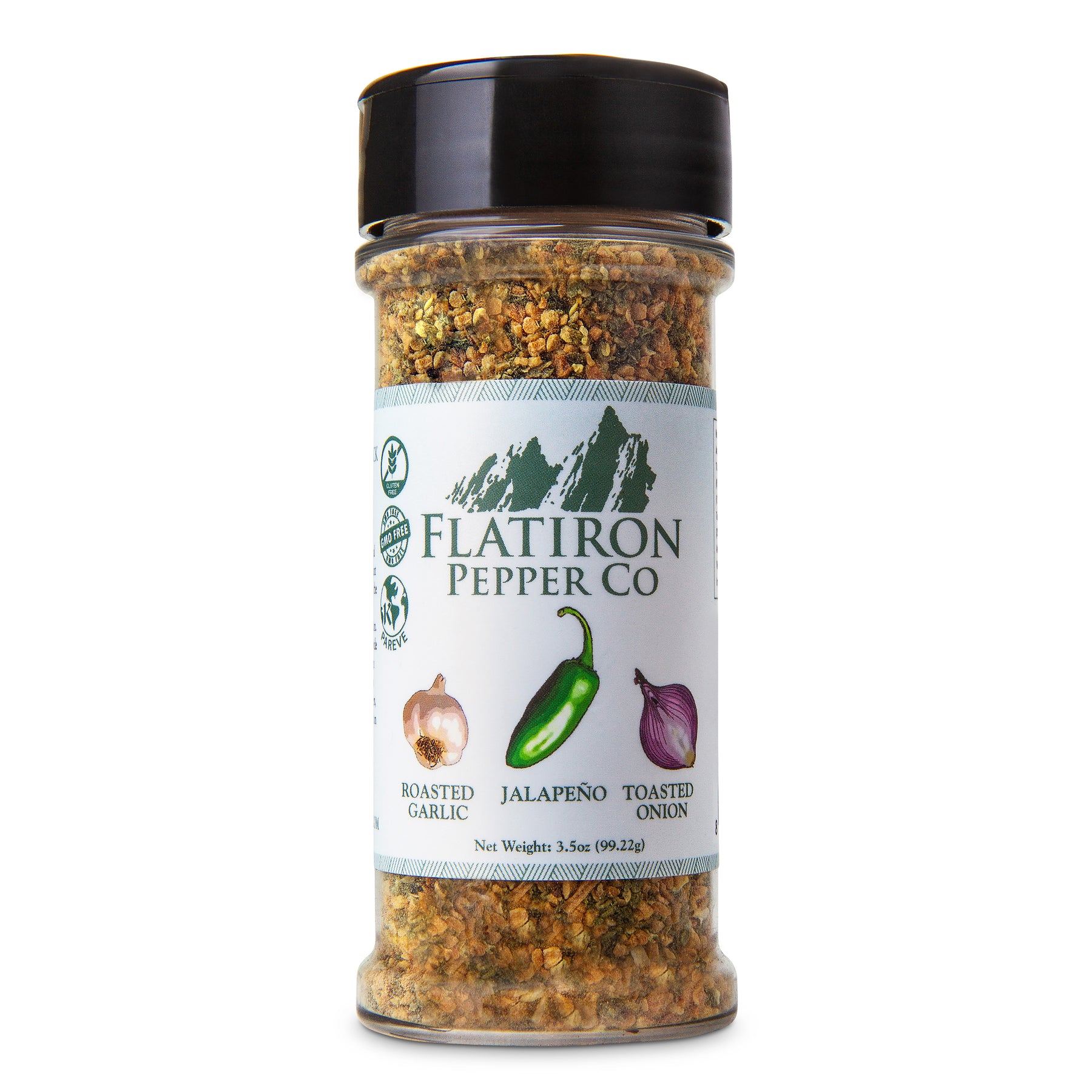 Ghost Pepper - Roasted Garlic - Toasted Onion
Sweet Roasted Garlic and the subtle smokiness of the Toasted Onion pair perfectly with the notorious heat from the Ghost Pepper (Bhut Jolokia). This delicious, salt-free blend pairs perfectly with a wide variety of dishes. Any recipe needing a big flavor and chile-heat boost will benefit, especially when the onions and garlic have a chance to mix with hot oil and partially re-constitute. Our favorite ways to use this blend have been pan seared chicken thighs, scrambled eggs, almost any instant pot recipe, and especially starchy dishes like cacio e pepe, mac&cheese and mashed potatoes. 
Enjoy!
Mike & Matt
Bundle & Save!
Build-A-Pack
Build you own 4 or 5 pack bundle and save! Choose your favorite flavors and get a variety of spice!