Bundle Builder
You can now build your own 4 or 5 bottle bundle for a reduced price! Just click the "Bundle Builder" button below and choose which flavors you'd like!
Four Pepper Blend
Our first and original blend. A fiery combination of Habanero, Jalapeno, Arbol, and Ghost pepper. This blend is full of heat and flavor, and is a perfect substitute for those old, stale, generic red pepper flakes you have in the back of your pantry. 
Once you try this blend, you'll never go back to generic red pepper flakes!
The Scoville Heat Rating for this blend is 80-110k. 
Thank you for allowing us to share our peppers with you.
Mike and Matt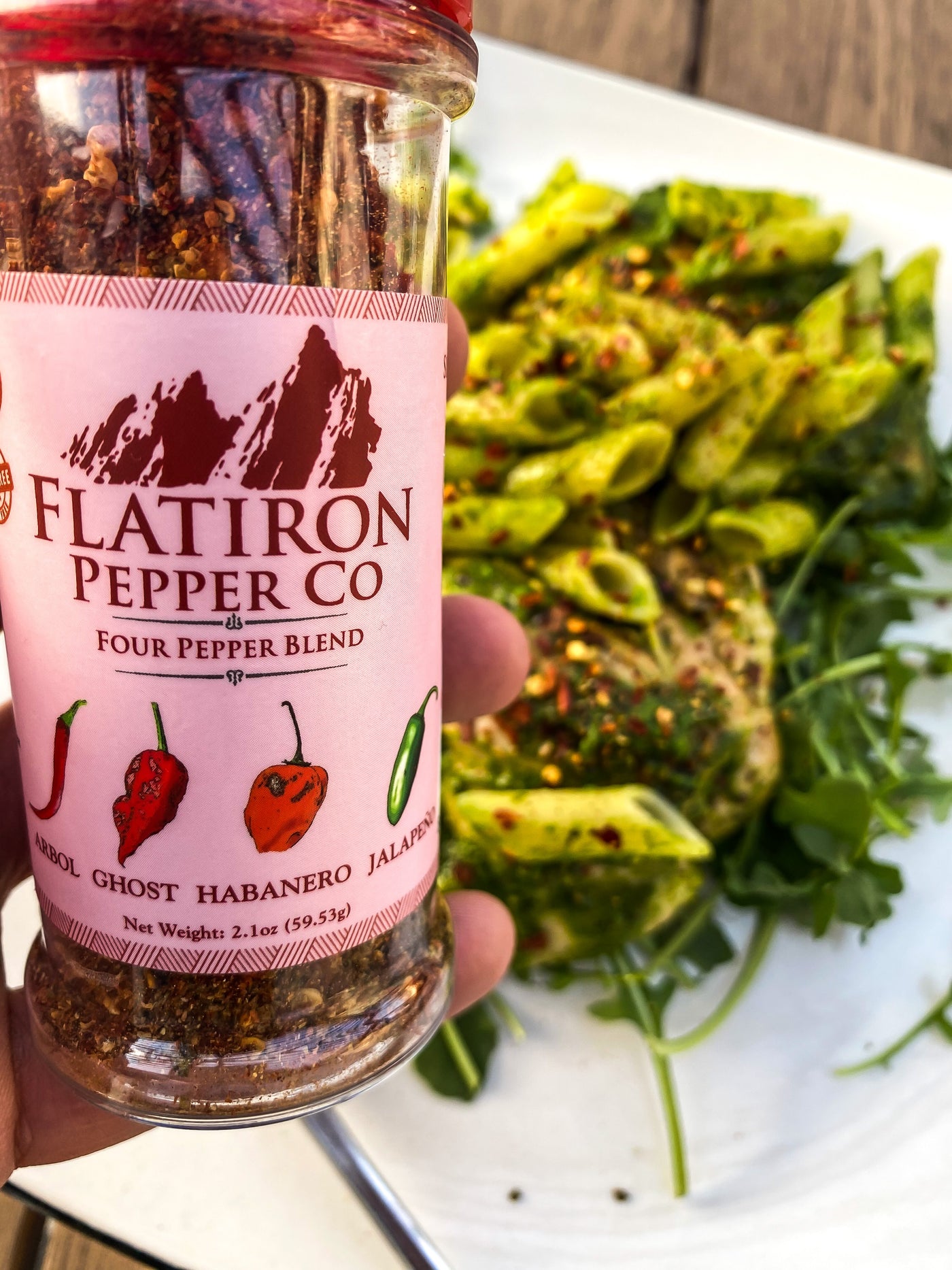 Above Average Heat With A Well Balanced Flavor Profile.