Bundle & Save!
Bundle Builder
You can now build your own 4 or 5 bottle bundle for a reduced price! Just click the "Bundle Builder" button below and choose which flavors you'd like!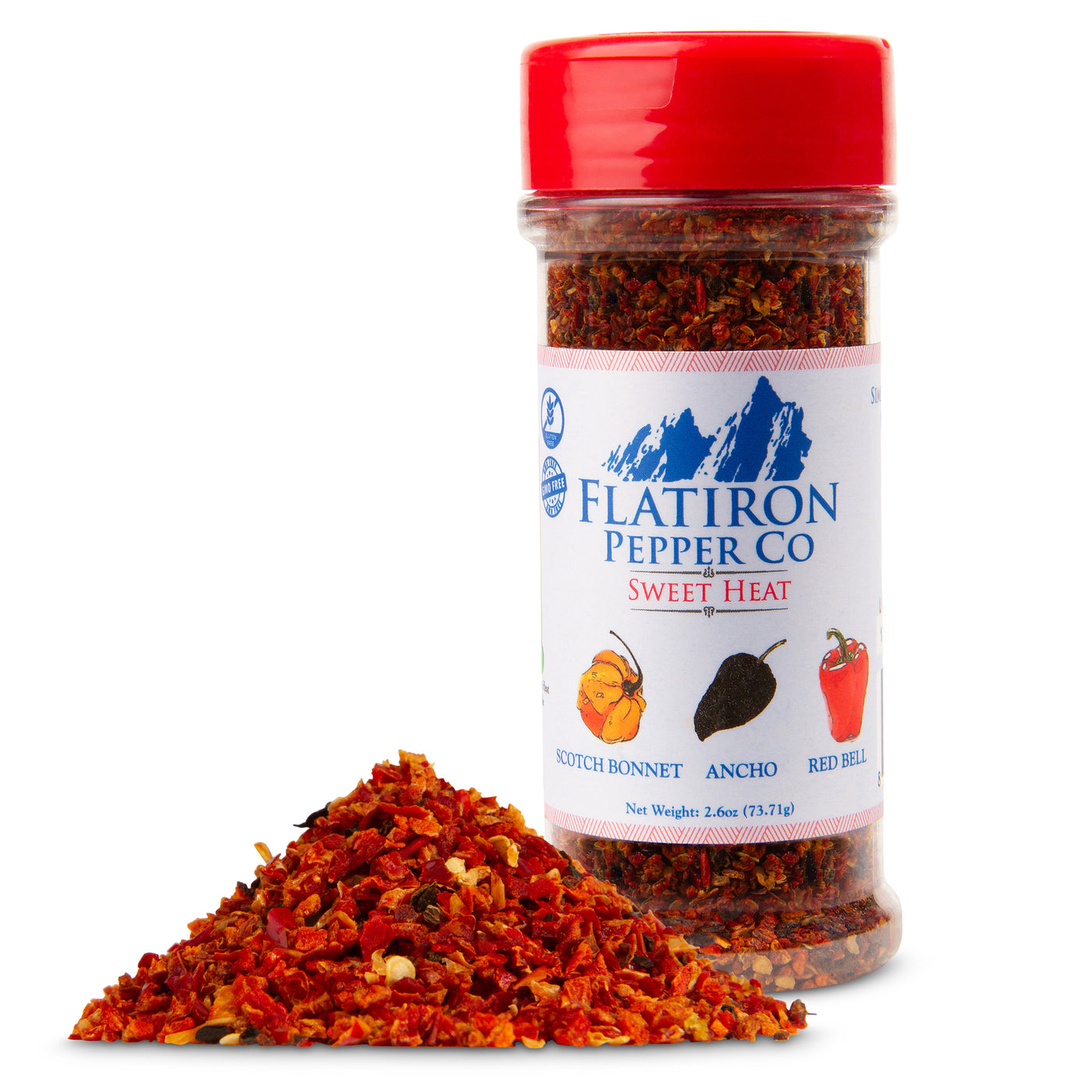 Sweet Heat
We humbly introduce "Sweet Heat" - a blend of Ancho, Red Bell and Caribbean Scotch Bonnet peppers. Together they combine to deliver a surprising sweetness up front with a huge, fruity burn in back. So far our favorite uses are on Jerk Chicken and oven roasted veggies, but it's honestly great on almost anything.
The Scoville Heat Rating for this blend is 40-60k. 
Thank you for allowing us to share our peppers with you. We hope you enjoy these sweet and spicy peppers!
Mike and Matt