Bundle & Save!
Bundle Builder
You can now build your own 4 or 5 bottle bundle for a reduced price! Just click the "Bundle Builder" button below and choose which flavors you'd like!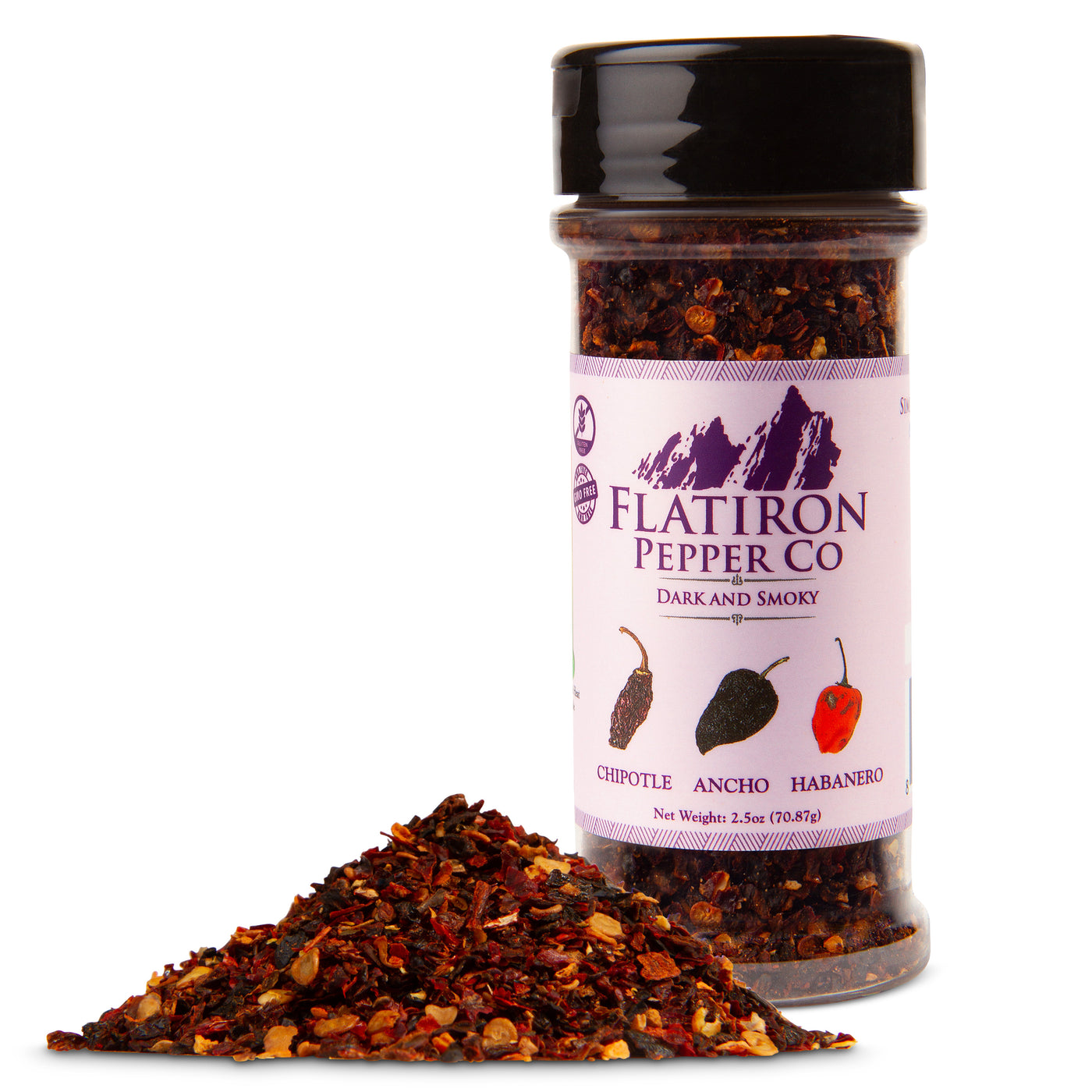 Dark & Smoky
Dark and Smoky - This blend combines the smoky Chipotle with the dark sweetness of the Ancho pepper and the bright, fruity fire of the Habanero. 
This blend is delicious on any protein based dish and makes a great, healthy alternative to BBQ rubs.
The Scoville Heat Rating for this blend is 50-70k. 
Thank you for allowing us to share our peppers with you!
Mike and Matt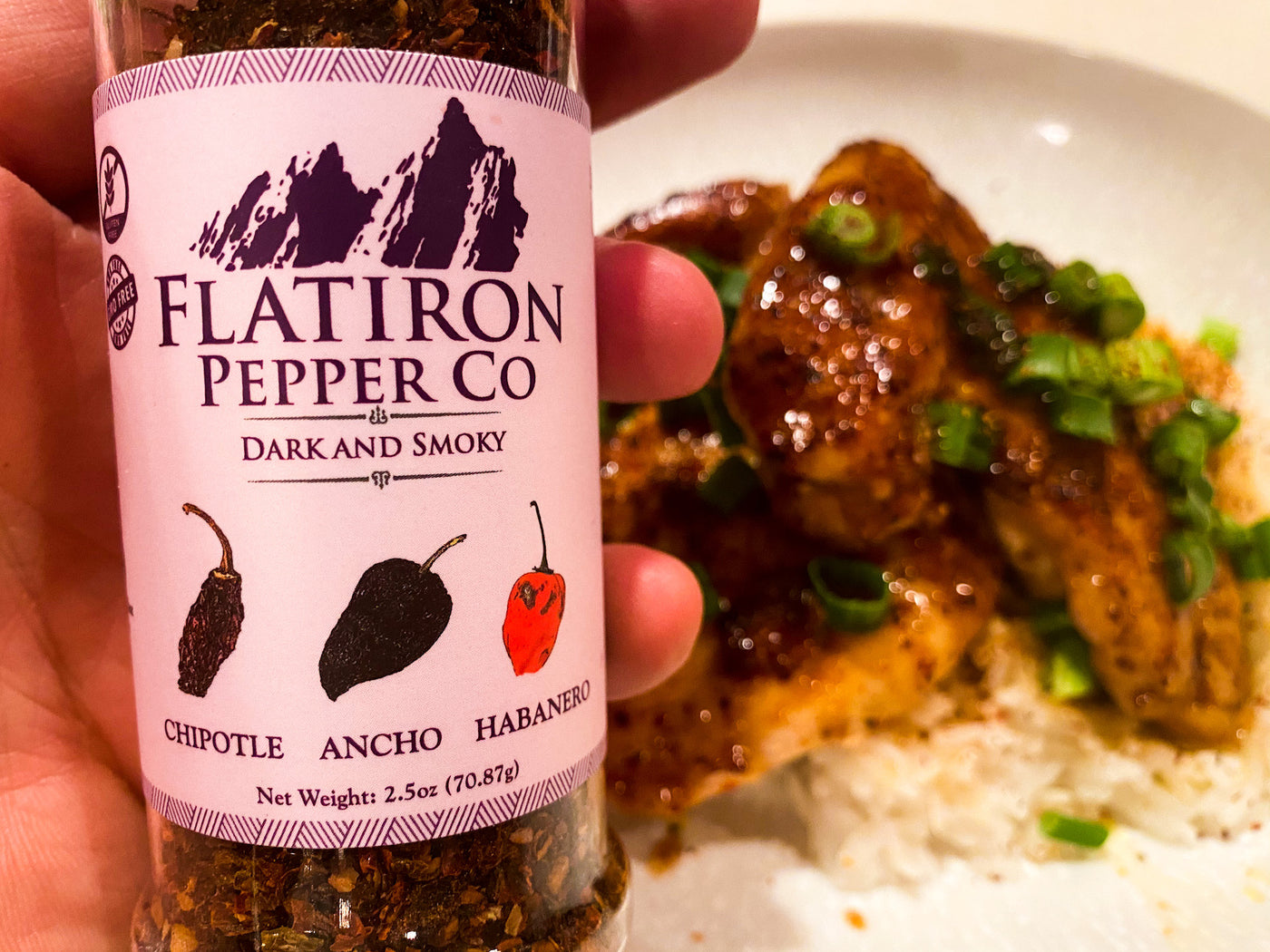 Chipotle - Ancho - Habanero