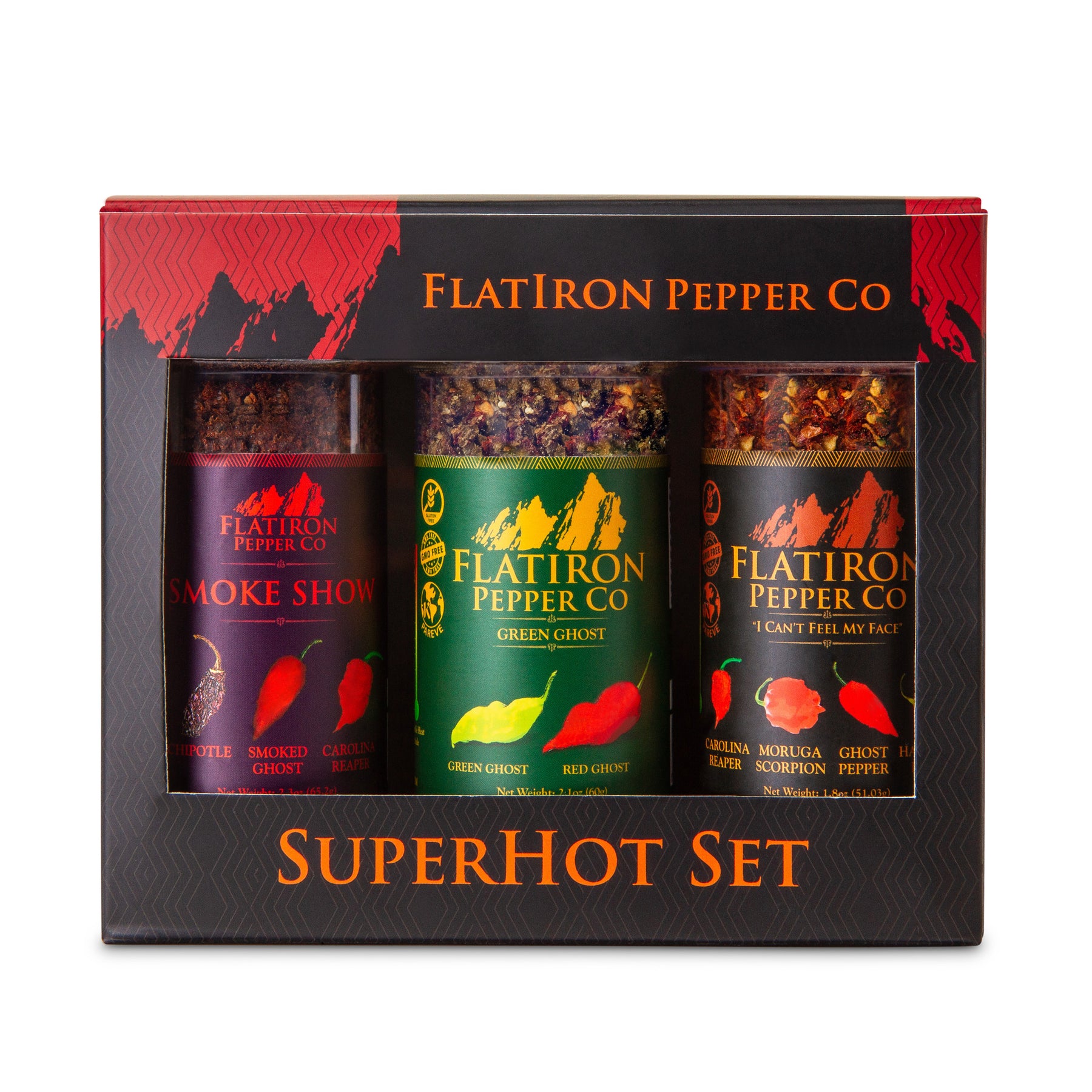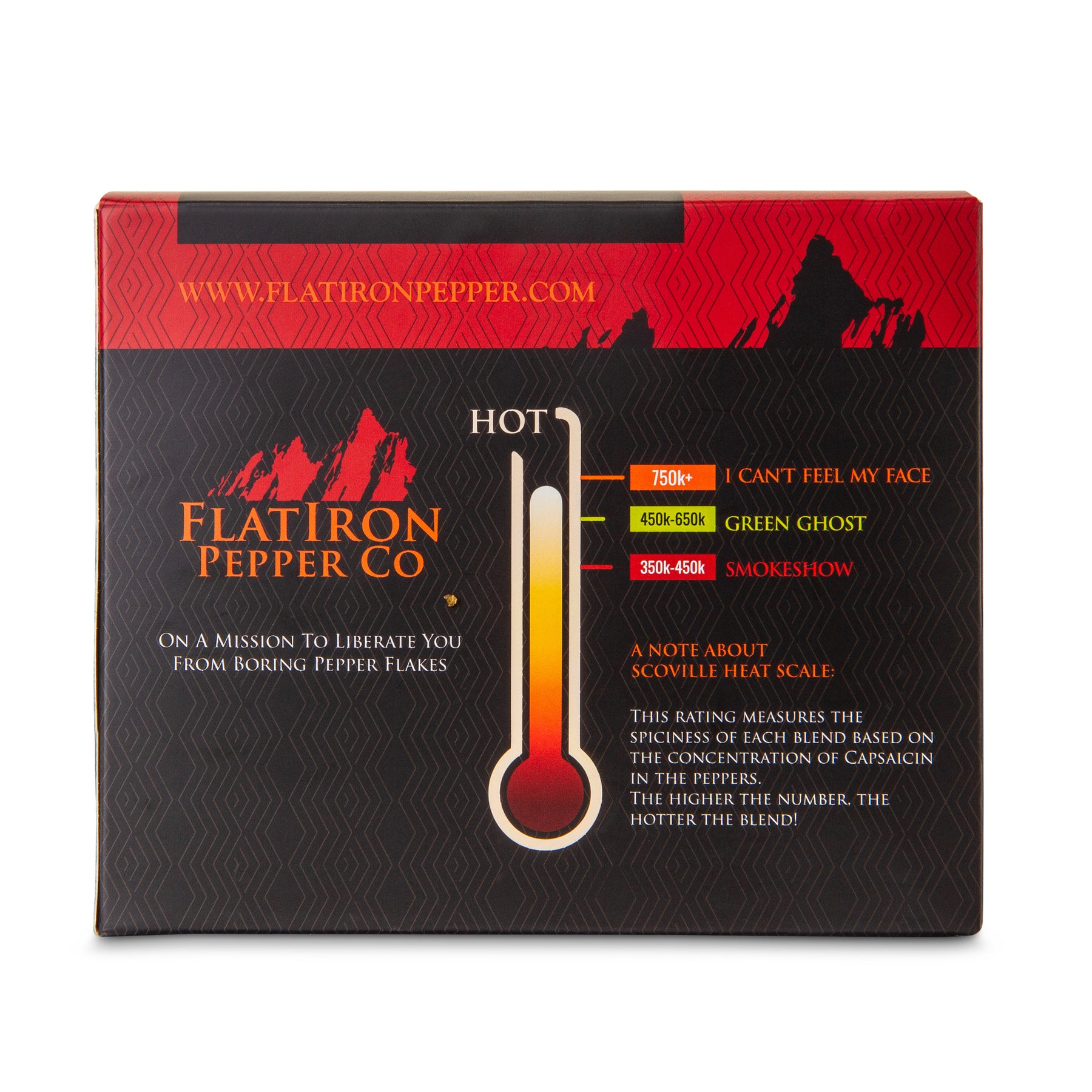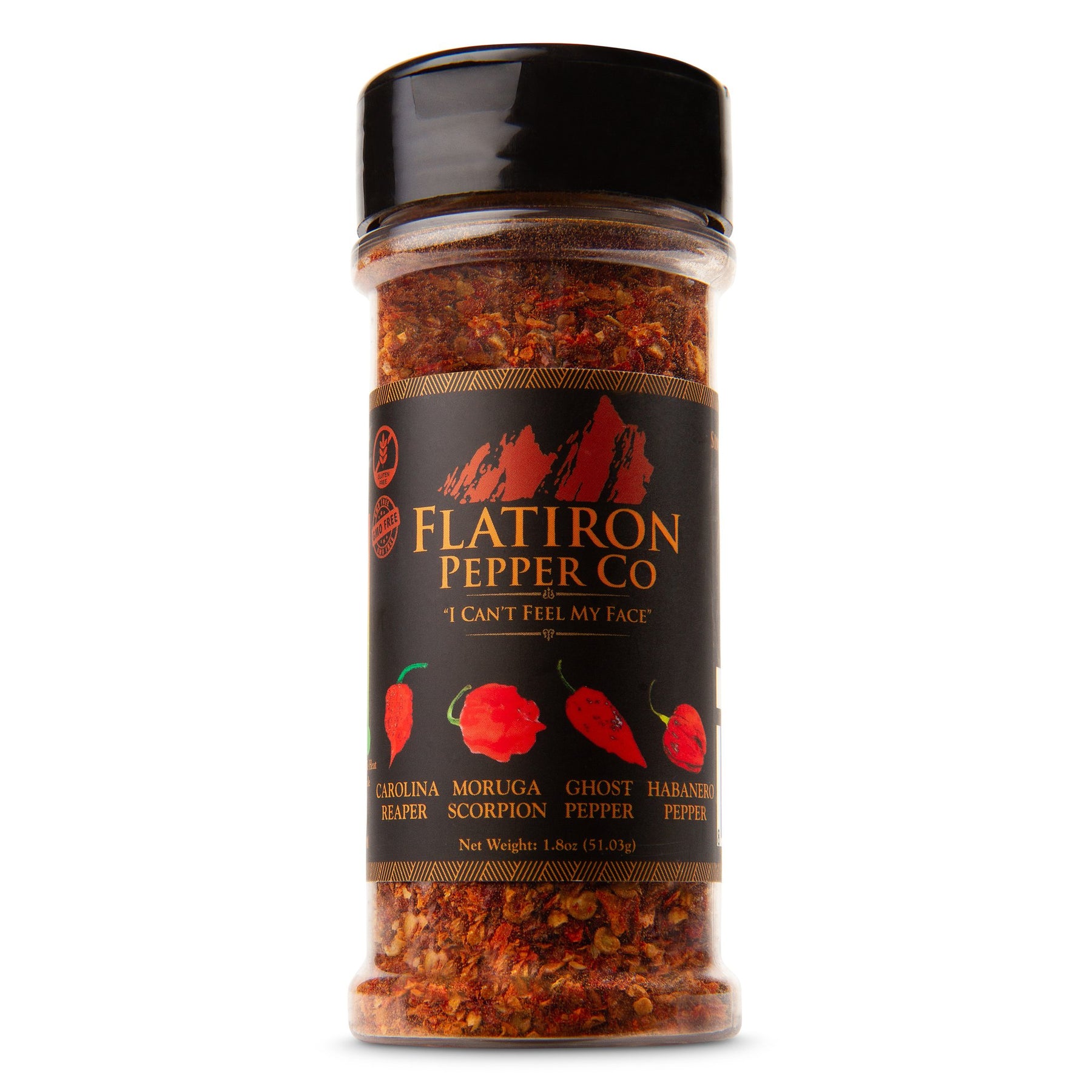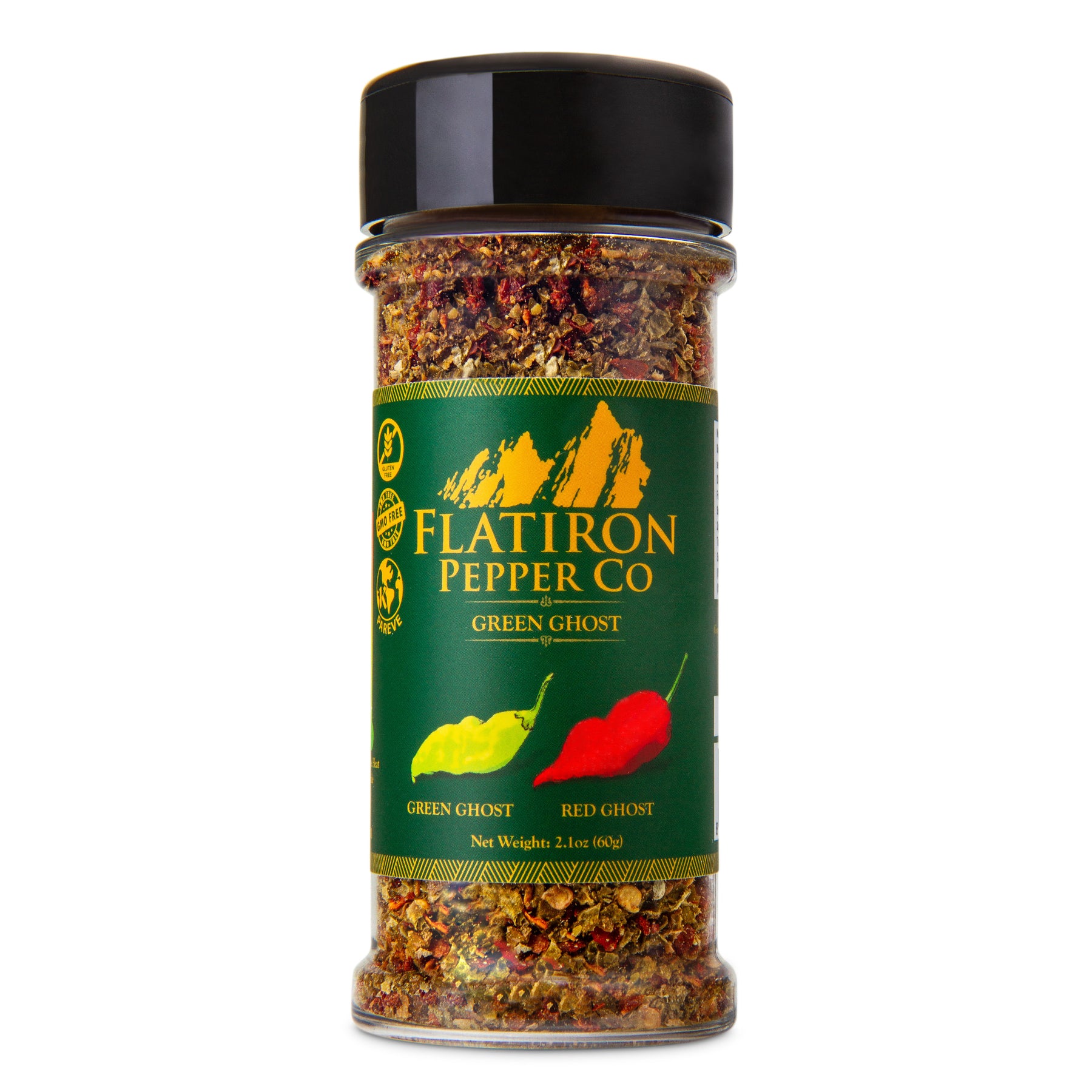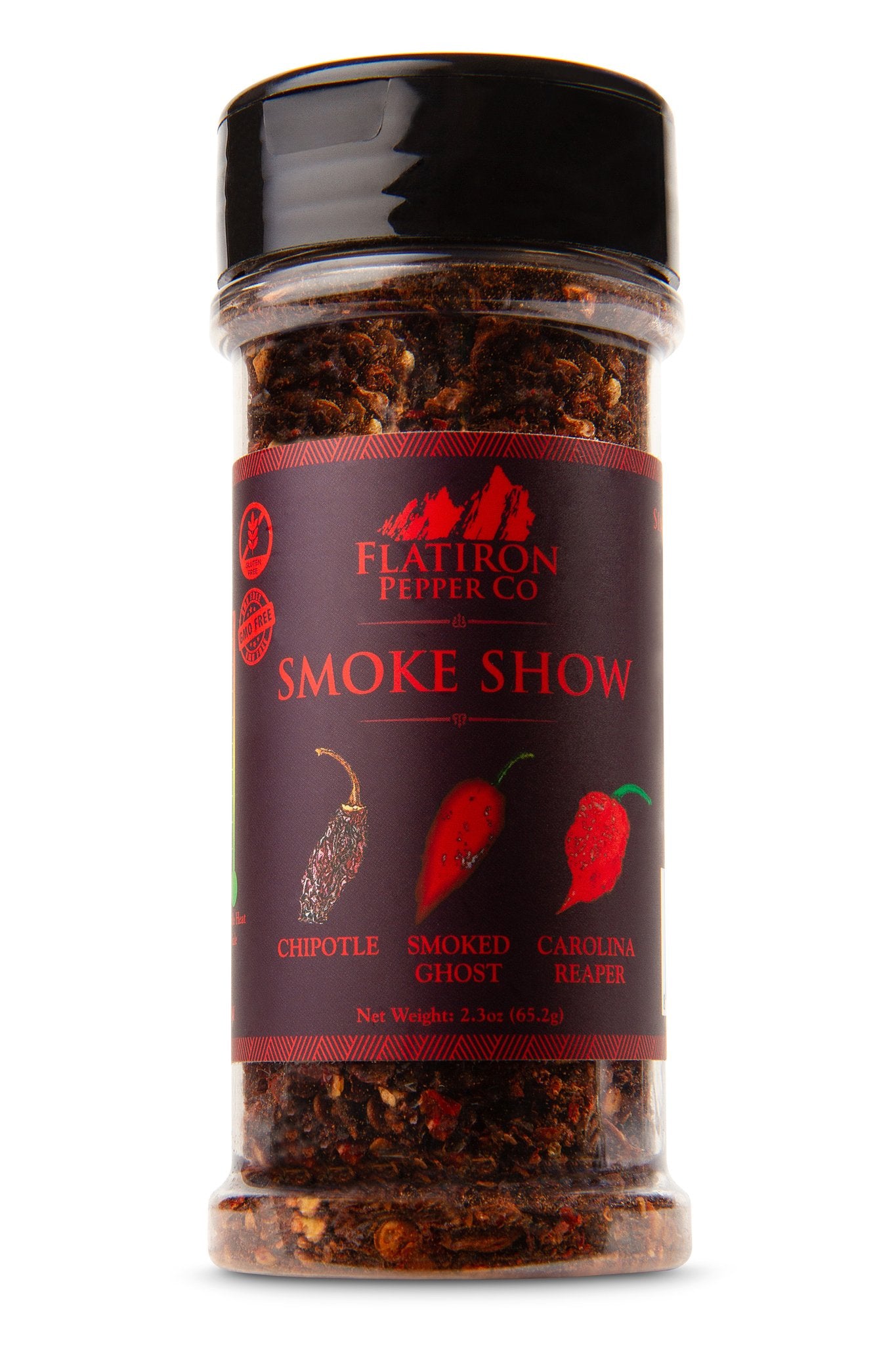 SuperHot Gift Set
Our 3 hottest blends, together in one set! This 3 bottle set includes our Smokeshow, Green Ghost and "I Can't Feel My Face" Blends.
"I Can't Feel My Face" - Reaper, Scorpion, Ghost, Habanero
Smoke Show - Smoked Ghost, Reaper, Chipotle
Green Ghost - Green Ghost, Red Ghost
Enjoy and Good Luck!
Our chile pepper grinder is specifically designed to chop up chile flakes. Unlike most other grinders which work by crushing, this grinder has rotating metal blades which create an even, finely cut mixture which is perfect for your recipes.
Note: Peppercorns, salt or anything very hard will damage the blades! Please use a crushing-style grinder for those.
The grinder head comes with its own glass bottle, or you can just save time and screw the grinder head directly onto any of our bottles! They're all compatible. See second image for example.
Grinding up your chile flakes will release even more flavor and heat into your dish! Try it and let us know what you think. Enjoy!
Bundle & Save!
Build-A-Pack
Build you own 4 or 5 pack bundle and save! Choose your favorite flavors and get a variety of spice!